Invoice Factoring for Agriculture & PACA Businesses
Sell Your Produce Invoice to a Factoring Company Who Understands the PACA Industry with Accounts Receivable Financing.
Many farmers, producers, and distributors in the Agriculture Industry experience annual, predictable influxes and declines in revenue because they offer seasonal products. To secure a consistent and dependable source of income, these businesses turn to Sell My Invoice for Invoice Factoring. Factoring for Agricultural companies and PACA distributors and distributors involves the purchase of your outstanding accounts receivable invoices for same day advance payment. Sell My Invoice will purchase your receivables and pay you within 24 hours so you can continue running your operation during both slow and busy seasons.
Few factoring companies are willing to work with PACA producers and distributors because of the strict regulations as well as seasonal changes. Many factors are not familiar with the agricultural industry to work with these companies. However, at Sell My Invoice, we are proud to provide ongoing financing to distributors, farmers, and producers in every season with Invoice Factoring. We offer same day cash in exchange for your accounts receivable invoices. For a very small fee, you could get paid within 24 hours rather than the weeks or months it takes your slow paying customers to pay their bills.
How Does Agriculture Factoring Work?
Invoice Factoring is not a business loan. It's a payment advance for goods and services you've already sold and are awaiting payment. Sell My Invoice will pay you right away for your accounts receivable and then handle the collections and payment process so you don't have to.
Here's how Invoice Factoring works for the agricultural industry:
1. Apply for Free
Our applications are simple, free, and require very little paperwork. You can request a quote online and someone from our underwriting department will reach out to you by the next business day to start your application.
2. Get Approved for Accounts Receivable Financing
Decisions are made locally without the need of oversight from a board of directors. That means the approval process is very fast—usually 2 to 5 days. Our application comes with minimal credit history requirements, providing a low barrier to entry.
3. Turn In Your Invoices
Upon approval, we can start purchasing your outstanding invoices right away. While bank loans often take weeks to months to get approved and then days to weeks before funds are available, Sell My Invoices can approve your application and send you your first payment all in under a week.
4. Get Paid
Funds are made available within one business day. This is a cash advance payment deposited directly into your company bank account. No additional stipulations or fine print. We know you need cash to run your operation, so we provide a very high advance worth a high percentage of your total receivables upfront.
5. Don't Worry About Collections
After all collections are received and processed, you will receive the remaining balance of your initial cash advance. We simply deduct a small fee. The rest is yours. When Sell My Invoice pays you for your invoices, we take over logistics as well. That means we will handle collections, processing, and everything else involved with accounts receivable. We'll worry about getting paid so you can get back to business.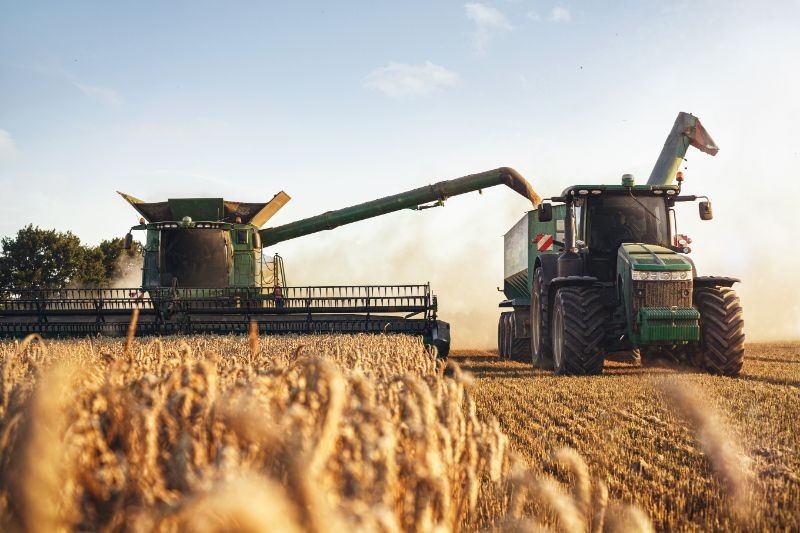 How Can Factoring Help My Company?
It's extremely challenging to run a business when you are depending on circumstances outside of your control such as slow paying clients, season changes, and even the weather to determine how much revenue you earn and how soon you will receive it. Sell My Invoice has the solution. We offer factoring services to turn your outstanding invoices into immediate cash payments.
Here are a few of the benefits you will experience when you work with Sell My Invoice:
Get paid within 24 hours
Work with a company that handles collections and payment processing
Qualify for Accounts Receivable Financing no matter your credit situation
Increase your working capital as your business grows
Don't stress over slow paying customers
Get approved for financing in under a week
Get Started
Contact Sell My Invoice today to find answers about our agriculture factoring services. Or if you are ready to get started with an application, you can request a quote online at the link below and someone will contact you within 24 hours.