Invoice Factoring for Trucking & Freight
Get paid for your invoices in 24 hours with Accounts Receivable Financing.
What is Transportation Factoring?
Trucking and transportation companies need ongoing cash at their disposal to cover the daily and weekly cost of fuel, insurance, weekly payroll, and general overhead. Sell My Invoice is here to help. You don't have to wait for weeks or months for the bank to approve your loan or slow paying clients to send payment before you can afford to cover your expenses. We'll purchase your outstanding accounts receivables and pay you cash within 24 hours with Invoice Factoring. Factoring for freight and trucking companies is not a loan, so no debt is incurred. It is a cash payment for services you've already provided in exchange for a very small fee at a highly competitive rate.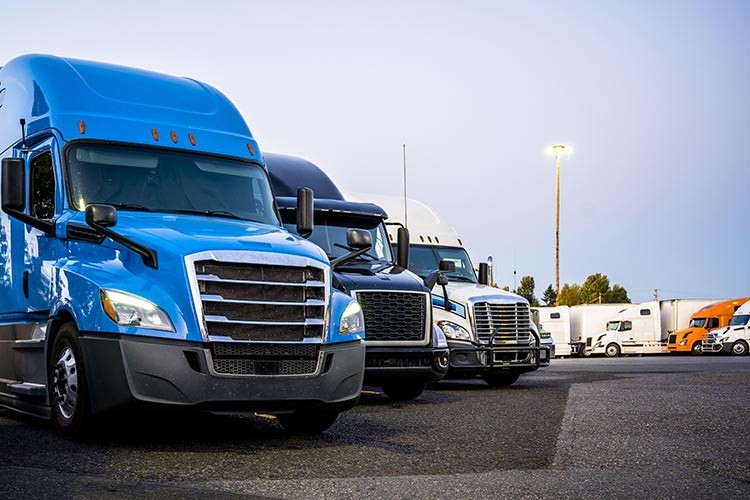 Your freight company can use Factoring to:
Expand your fleet
Pay employee wages
Purchase fuel for trucks
Cover insurance premiums
Pay for truck repairs
Meet daily cash flow needs
Handle general overhead expenses
Paydown your loans
Cover toll expenses
And so much more!
How Does Freight Factoring Work?
Transportation companies face a continual funding dilemma. They invoice their customers at Net 30, 45, or 60 terms, yet their expenses, including fueling and employee salaries, occur weekly, if not daily. Factoring, also called Accounts Receivable Financing, provides you with same day payments to cover the overhead experiences that come with running a trucking or freight company. Here's how it works:
Sell Your Monthly Receivables to Sell My Invoice
You can submit invoices as often as you like. There are no monthly minimums, so feel free to exchange as little or as much of your total accounts receivable as you want.
Get Paid Today!
We give you a very high advance, up to 98% of your total receivables, immediately. You'll receive the rest, minus our fee, as soon as your clients pay their bills in full.
Do it Again Next Month
Many transportation companies depend on our services every month and incorporate invoice factoring into their budget and service pricing to ensure their expenses are covered worry-free. Because factoring is not a loan, no debt is incurred, and payment is received exactly when you need it—today!
How Soon Can I Start Receiving Payments?
The application process is the fastest and most flexible way to get the funding you need. Because we are a privately owned company and not a bank, decisions are made in house directly by our underwriting department. No board of directors is necessary to make a decision, which drastically speeds up the process. Sell My Invoice usually approves applicants within 2 to 5 business days. Upon acceptance, you can begin submitting your invoices for factoring immediately and receive your advance within 24 hours.
Invoice Factoring Advantages
Access the highest cash advances in the factoring industry
Same day cash payments for your accounts receivable invoices
Get paid up to $10 in monthly receivables
No monthly minimum requirements
Funding potential grows with your business
Highly competitive rates
Local decision making
Low barriers to entry
Free application
Free online credit checks
Who Needs Transportation Factoring?
We provide financing for carriers of every size and scope. From small and midsize fleets to large freight carriers, we are here to help you acquire the funds you need as often as you need.
General Freight
Mail Couriers
Auto Haulers
Sand Haulers
Hot Shot Trucking
Local Carriers
Dump Truck Companies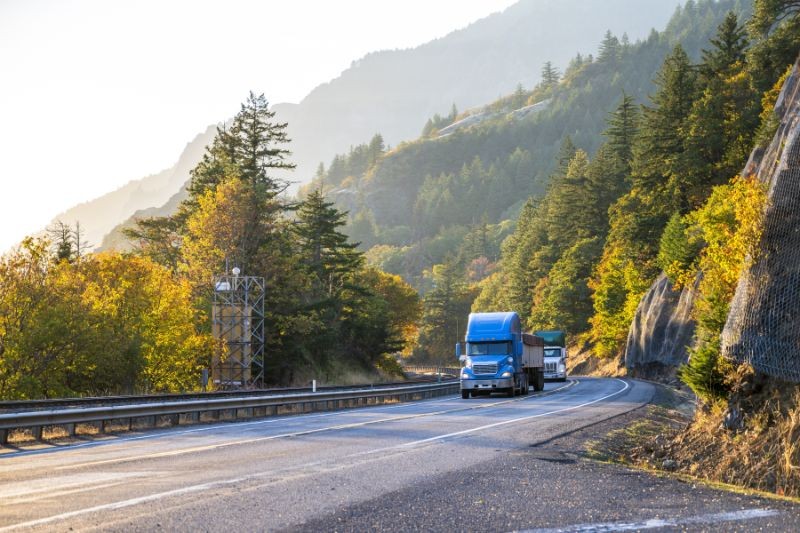 Request A Quote Today!
For your convenience, we offer free applications and online credit checks. You can get started right now requesting Accounts Receivable Financing for your transportation company and receive your first advance as soon as this week. Please contact Sell My Invoice today if you have any questions about our services.