Invoice Factoring for Recruitment & Staffing Agencies
Apply for debt-free financing today with Accounts Receivable Financing!
Is your staffing agency beginning to outgrow its working capital? Invoice Factoring for recruitment companies is a debt-free way to augment your cash on hand. Whether you're a large staffing agency with thousands of clients or a small operation or startup working hard to grow your business, easily accessible funding is essential for your day to day operations. One of the challenges most temporary staffing agencies face has to do with payroll. Staffing agencies typically pay employees every Friday but bill their clients monthly. So receiving continuous financing is vital to the success of the business. Rather than waiting on slow paying clients, let Sell My Invoice purchase your outstanding accounts receivable and provide you with same day cash.
How does Invoice Factoring for Recruitment Work?
Recruitment agencies use Factoring to get paid for their accounts receivable invoices faster and access the funds immediately. Rather than waiting a month or more to receive payment from clients or get approved for a bank loan, Sell My Invoice will pay you within 24 hours for your outstanding invoices so you can put your money to work.
Pay employee wages on time, cover day to day expenses, and more with invoice factoring. The application process takes just a few days to process and approve, and you can begin submitting invoices immediately for same day payment once approved. Here's how easy it is to get paid:
Submit Your Accounts Receivables Every Month
Unlike a one-time small business loan from the bank, you can use our services as often as you want. Many staffing agencies take advantage of the flexibility and affordability invoice factoring offers.
Access Financing Within 24 Hours
Sell My Invoice will direct deposit the funds into your account within 24 hours. We offer the highest advances in the industry. So you will receive a large portion of your accounts payable invoices upfront. Final payment for the remainder will be rendered once your clients pay their invoices in full.
We'll Handle Collections and Process
Sell My Invoice will take care of all logistics regarding your outstanding invoices. As soon as we purchase your accounts receivable, they become ours, which means you don't have to think about collections or payment processing.
Who We Help
Staffing agencies help professionals from every industry find jobs, from medical staffing to manufacturing (link to Factoring for Manufacturing page) to office services. Whether your temp agency works with skilled workers, trade professionals, or general labor staffing, Sell My Invoice has a flexible, scalable, and sustainable financing solution for you.
Benefit of Recruitment Agency Factoring
Experience the many benefits of Invoice Factoring:
High advances
Low fees
Same day fundings
Payroll financing solution
No debt financing
Fast application processing
Approval for staffing agencies with little or no credit
Freedom to extend client payment terms
Collections and payment processing services
No upfront costs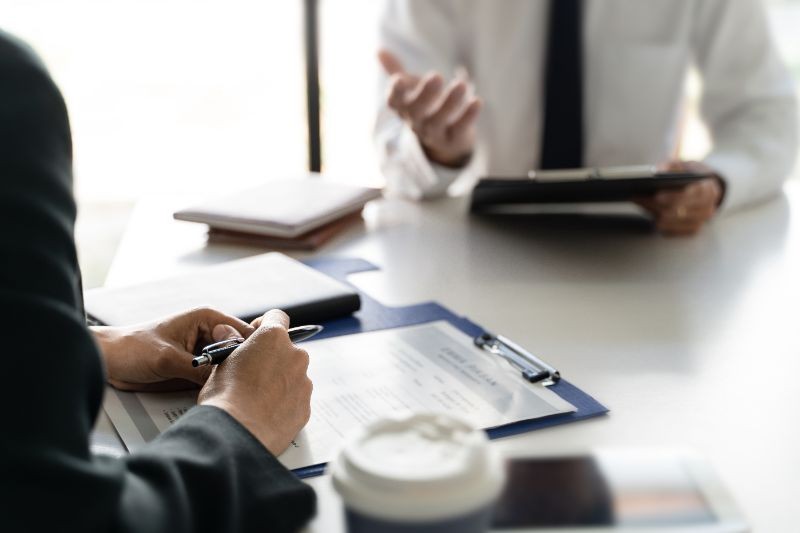 Get Started
Fill out our simple, no-obligation application today and start getting paid by Friday. No long wait periods, minimal paperwork, and debt-free financing is what makes Invoice Factoring an easy decision for many staffing agencies. Contact us today if you have any questions about our services. We look forward to working with you.