Invoice Factoring for Contractors & Construction Companies
Convert your Outstanding Invoices into Same Day Cash with Accounts Receivable Financing
Slow paying clients and long payment terms are the norm in the construction industry. General contractors and other construction companies often run into challenges paying employees on time, purchasing materials for a job, and taking on larger projects because they are waiting for past clients to pay their invoices. Sell My Invoice will help your construction business cover your daily expenses by offering Invoice Factoring for Contractors.
Factoring guarantees you the funds you need within 24 hours to manage your daily operations worry-free by purchasing your accounts receivable invoices and paying you right away. No more waiting 30 to 60 days to receive payment and no more applying for bank loans. Construction factoring is your debt-free solution to immediate financing.
How Factoring for Contractors Works
Invoice Factoring, also called Accounts Receivable Financing, is a resource used by construction companies and general contractors of every size and from every sector. It is an excellent way to increase your revenue based on money you've actually earned rather than applying for a loan.
The process is simple:
Step 1: Apply for Free
Our application is simple, requiring minimal paperwork and offering low bar qualifications to become eligible.
Step 2: Get Approved This Week
Our underwriting department processes requests and reaches a decision very quickly. Most clients are approved before the following Friday.
Step 3: Send Us Your Invoices
As soon as you get approved, you can begin submitting your invoices immediately.
Step 4: Receive Same Day Cash Advance
We offer the highest cash advances in the factoring industry. Your payment will be direct deposited within 24 hours so that you have access to it as quickly as possible.
Step 5: We'll Manage The Logistics
Processing and collections are handled by Sell My Invoice so you don't have to worry about any of it. As soon as your clients pay their invoices in full, we'll send you the remainder of your funds, minus our processing fee.
Who can Benefit from Invoice Factoring?
If your company continually deals with slow paying clients or your contractors can't pay you until their clients pay them, Sell My Invoice has the ideal solution. We offer factoring to all types of construction companies, including:
General Contractors
Plumbers
Landscapers
Electricians
Builders
Roofing Contractors
HVAC Contractors
Paving
Flooring Companies
Utility Contractors
Excavators
Building Inspectors
Fire Sprinkler Installation and Repair Companies
Security Companies
Many companies use construction factoring as part of their long-term business strategy and implement our services into their billing process. Here are just a few of the many benefits your construction company will experience using Accounts Receivable Financing:
Immediate Payment
High Cash Advances
Low Rates
Easy Application Process
Stress-Free Financing
Debt-Free Funding
No Monthly Minimum
10$ Million Monthly Maximum
Startup Funding
Small Business Funding
Poor Credit Funding
Make your contracting company thrive with Construction Factoring!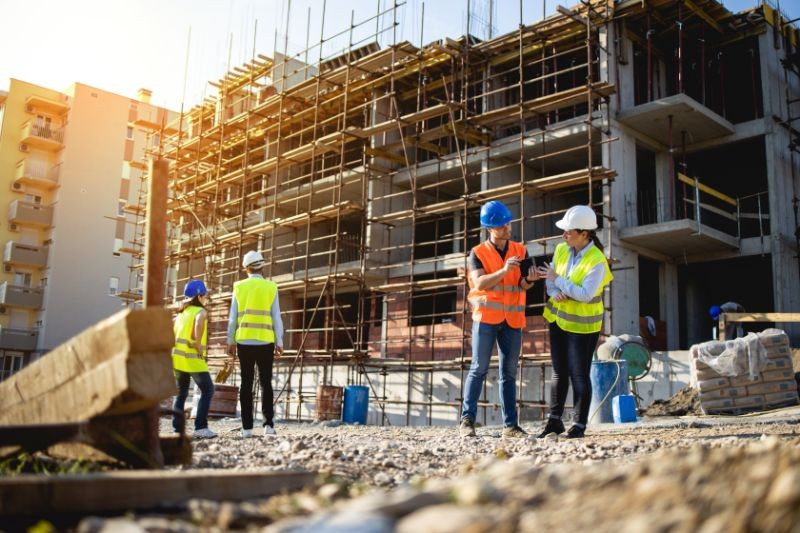 Get Started
Ready to access the revenue you need today? Fill out our simple and free quote form and one of our financial experts from our underwriting department will contact you ASAP to discuss your request. Call us if you have any questions.